About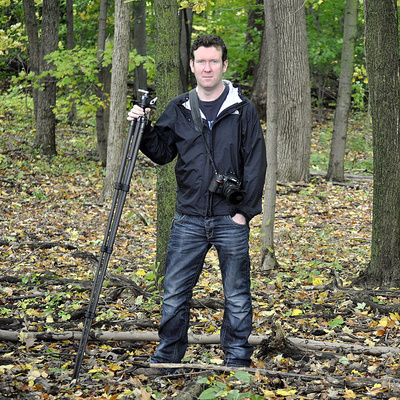 I was born in Dublin, Ireland in 1978 and have had a passion for photography since I received my first camera as a gift from my father at the age of ten. It was to remain a hobby for some time though, while I studied for a degree in philosophy and classical civilization from University College Dublin, before traveling and working around the world. I then returned to college in Dublin to study for a diploma in photography and moved to Canada in 2005 to be with my wife Kerri.
Originally based in Calgary, Alberta, I began my photographic career creating fine art images of the Rocky Mountains and the prairies. Following a coast-to-coast trip across Canada in the summer of 2009 my wife and I moved to Niagara Falls, Ontario, where we are now based. I exhibit my work at some of the biggest art shows in Canada in cities such as Calgary, Vancouver, Ottawa and Toronto. Click the Art Shows tab to see what shows are upcoming. I also offer photography workshops where I will teach you all you need to know to create images like mine.
I am an active member of the Professional Photographers of Canada and the Professional Photographers of America. I have received awards from each of these organizations including a National Accreditation in Fine Art from the PPOC in 2009, a Kodak Gallery Award for Photographic Excellence in 2010 and the Tibor Horvath Award of Excellence in 2011.
Equipment
I have a used a variety of camera systems over the years and have only recently transitioned to a fully digital workflow. To date the majority of my work has been created with medium format panoramic cameras (Hasselblad Xpan, Linhof Technorama 617) and Fuji Velvia transparency film. I am now using the Nikon D800E high resolution DSLR as my primary camera.
Artist's Statement
"My goal is to create exciting images that evoke a feeling or emotion in the viewer. While technical mastery of the medium is essential, I try to go beyond that to capture a mood - the spirit of the location. For me the image must be more than just a simple record of the place; it must go deeper to convey the very essence of the scene.

I hope that in viewing my artwork you can experience something of what it was like for me to be there, capturing the moment."

- Dermot